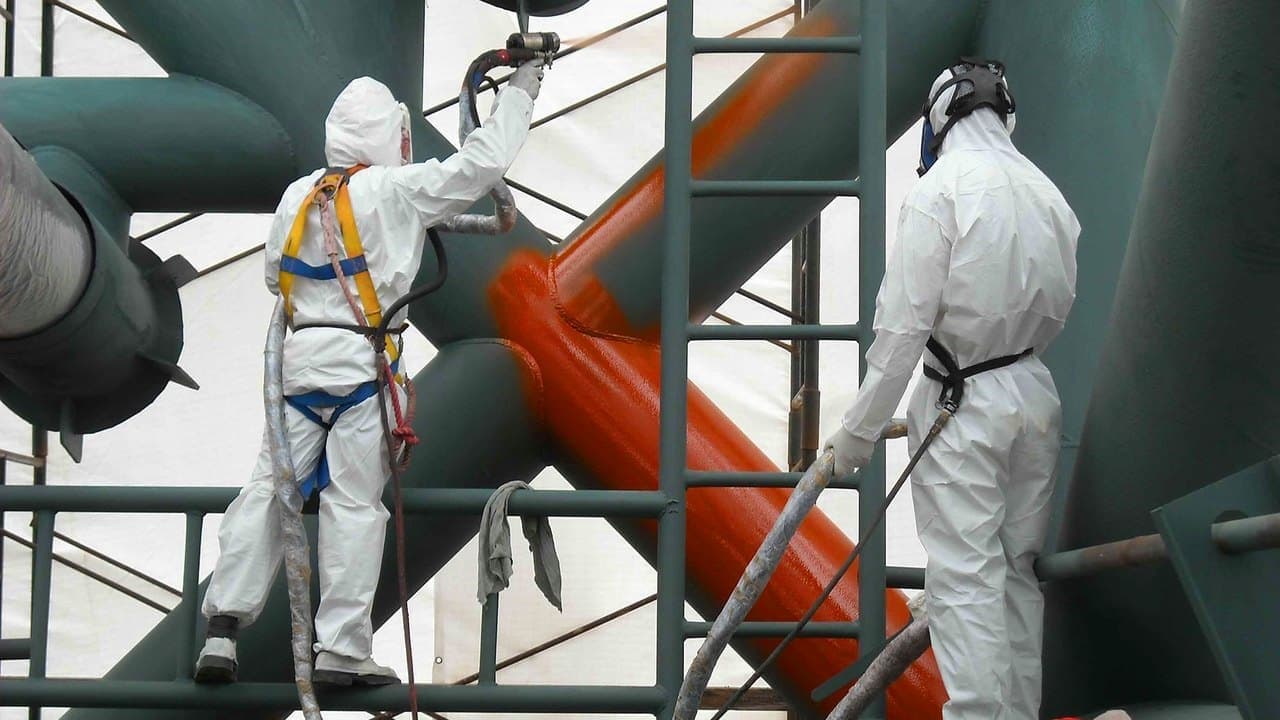 One of the latest trends in the market is the application of large thicknesses of material to increase the projected service life of the coating and reduce the cost of work. Products that meet these needs quite a lot, but the accompanying problem – the weighting of high – rise structures due to the application of a large layer of coating material-solve a few. FOR one of the objects of the oil and gas sector, the specialists of RAUM-PROFIE group were able to develop a product that simultaneously performed two tasks: it allowed to apply a layer of 500 microns and did not weigh down when applying elements of a complex high-rise structure.
Two-component
Eppex LW primer
– this composition, which is characterized by versatility and ease of application due to its rheological properties and can be sprayed both air and airless way. The primer makes it possible to create coatings with a maximum thickness of the non-flowing layer: in terms of dry film up to 400-500 microns per layer at a working viscosity of 60-100 seconds. The recommended dry film thickness of the finished coating, depending on the specification, is 200-1000 µm.
Thick-layer epoxy coating is characterized by high resistance to various chemicals, solvents, as well as aggressive environment. The product is equipped with two types of hardeners to choose from: for application and curing at a temperature of +8 to + 35°C, as well as a winter version with the possibility of using at negative temperatures up to -10°C. the drying time of the coating to a degree 3 with a dry film thickness of 250 microns is 1 hour.
Thanks to the innovative formulation, the material has a reduced density and, as a result, a reduced total weight when applied to the structure. In addition, given the fact that the cost of paint in the coating, taking into account the abrasive surface preparation is about 20% (the rest is the cost of direct work on the application), the coating has significantly saved the cost of work by reducing the number of layers applied to the desired object.